29 11 2021 by TRIPTI KAKKAR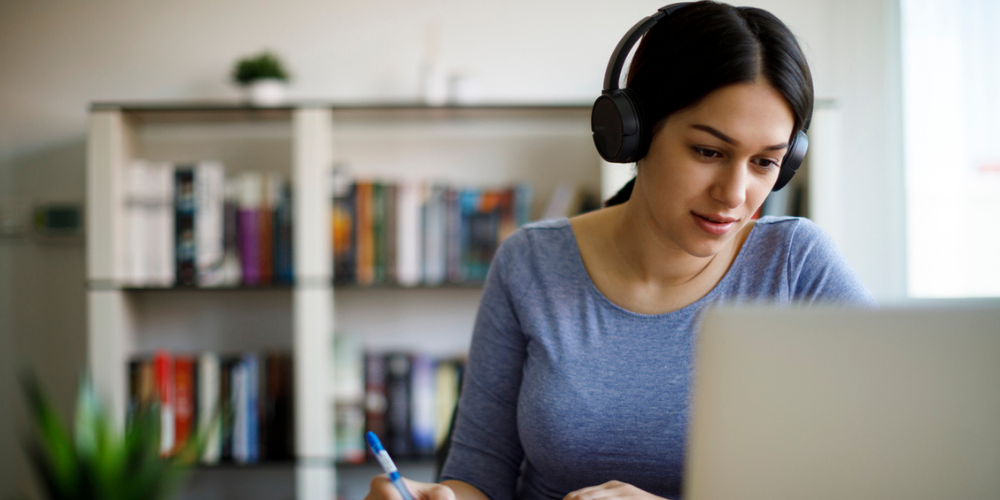 Online education provides the flexibility to start learning from anywhere and any time you want. It's a great way to achieve your goals without interrupting your life, but before you sign on that application form, press submit and begin your journey, STOP.
Take a look at these ten things and make sure that your chosen college can fulfil all of these requirements:
Your preferred course
Don't compromise on the skills you'd like to learn. Course is of the utmost importance and critical to your growth and goals.
A robust online learning management system
When studying online, a good platform goes a long way. This is where all your presentations, documents, training materials, videos and assessments are going to live. At Original Campus, our students learn on aXcelerate, one of the latest and the best Learning Management Systems.
1:1 access to trainers
Studying online should never mean studying alone. You must check if the provider gives you full mentor support to address your doubts, questions and discussions. Also, if there are one to one interactive sessions with the trainer, then that's the provider you should choose.
Comprehensive course units and updated content
When choosing a course, review the units and what you're going to learn. The summary will give you a fair idea of what you're looking forward to learning and the skills you would like to develop. All our course pages have the units clearly outlined under the heading "What will you learn".
Strong support team
As you study in your own time and at your own place, you might have some questions, and a strong support team must be eager and available to answer whenever you reach out. Test it by giving them a call or sending them an email to answer your queries. Check out how they interact and decide if you like it.
Nationally recognised qualifications
Nationally recognised courses are VET Accredited by the Australian Skills Quality Authority (ASQA). This provides employers with the guarantee that the qualification listed on your resume is quality assured. Taking online courses approved by the Australian Skills Quality Authority (ASQA), from an RTO like Original Campus, improve your career prospects dramatically. To identify a Nationally Accredited course, look for the logo, "Nationally Recognised Training" accompanying the course.
Flexible payment options
It is important to compare the price difference between different providers for the same course. Ensure your chosen provider offers you the option to pay the way you prefer.  Check out the flexible payment options we offer at Original Campus, where you can study for as little as $15 a week.
100% online delivery
Some providers also offer hybrid or blended learning, which is a mix of in-classroom and online education. Before you begin, you must check if the course delivery is fully online or not. Original Campus offers 100% online courses.
Practical course content
Your course must be geared towards getting you a job. At Original Campus, the content is not just theory. Right through the course you will learn by doing. There are templates, discussions, activities and action planning. You will walk away with real world knowledge, industry connections and critical concepts that you will know how to put to work and a clear plan that you can put into action.
Easy start
Online learning is all about convenience. So check if your course has a strict enrolment date or can be started anytime. At Original Campus, all you need to do is pick a course, submit your application and start learning. In fact, you don't even need to download software, simply login on our website via the LOG IN button and let the world of education open up for you.

Make sure to tick all of the above boxes, before you say yes to a college and start your online journey with confidence.
01.09.2021
If the mere thought of doing what you're doing bores you, even before you begin your day. If you are working and waiting only for your paycheck, month after month. If the most exciting part of your day is dreaming of an alternate life. Then it's.
01.09.2021
The job market today is highly competitive. No matter which industry you are working for or are planning to join, the applicants are way more than the number of jobs available in the market. In fact, on an average, each vacancy in Australia receives.
24.11.2021
Want to start studying online, but feeling overwhelmed with all the information? Read on to get a clear understanding of what is online education, how different it is from in-classroom learning, the main benefits of studying this way and whether.