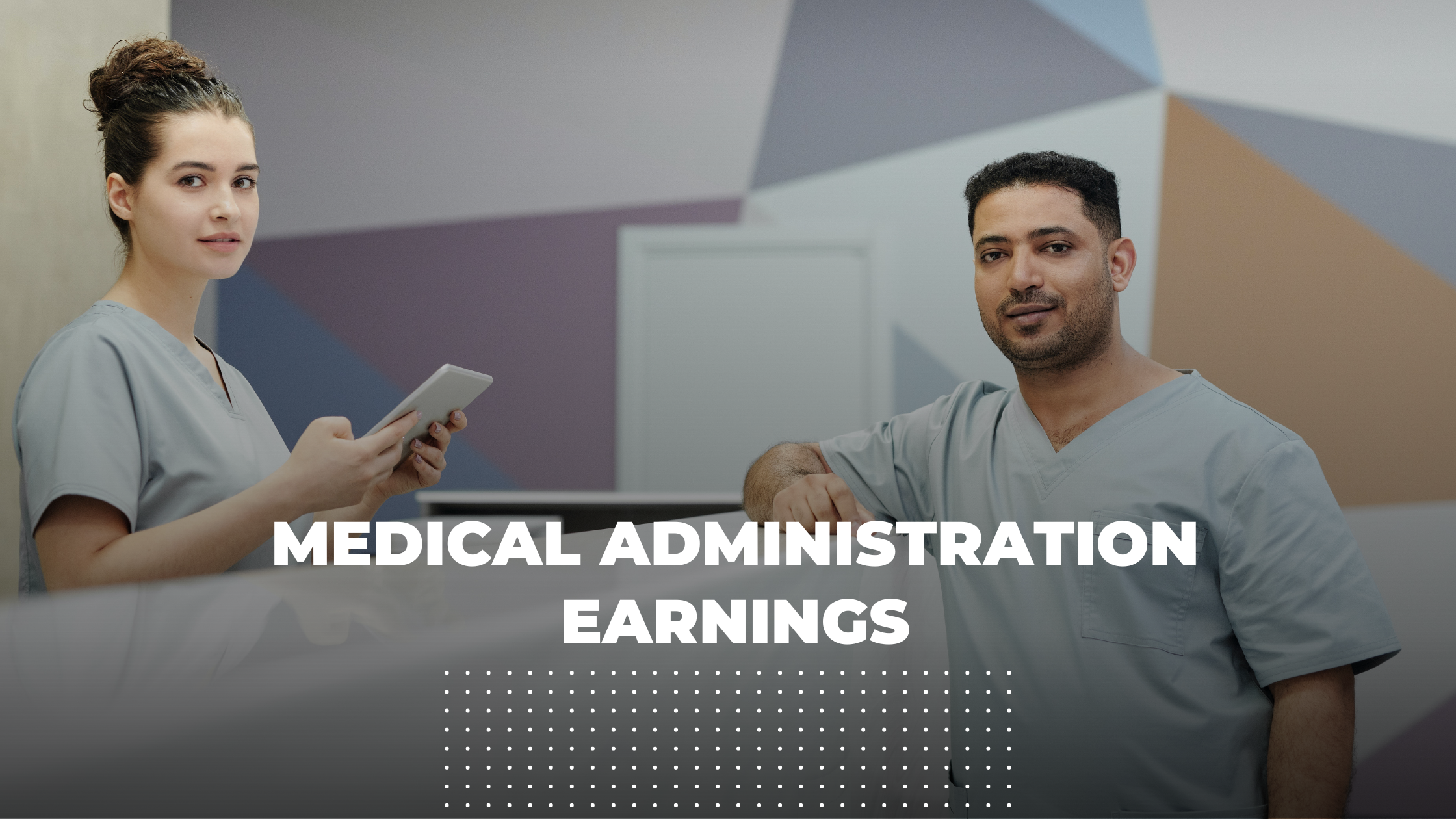 Earn more with a medical administration course Job opportunities in medical administration have and will likely always be strong. People with administrative skills are needed to help with the efficient and effective running of any health.
Earn more with a medical administration course
Job opportunities in medical administration have and will likely always be strong. People with administrative skills are needed to help with the efficient and effective running of any health organisation and are a staple in helping everyone else do their job well and people's health needs being attended to.
By completing a well-rounded medical administration course, you could position yourself as a valuable employee in a medical or clinical setting.
What do medical administration assistants do?
Medical administration assistants are responsible for providing administrative and clerical support to medical staff. This can include tasks such as scheduling appointments, maintaining patient records, and handling billing and insurance paperwork. They may also be responsible for answering phones, greeting patients, and addressing any questions or concerns. Medical administration assistants play an important role in keeping the medical office running smoothly and efficiently.
'Australia's health workforce shortage has increased both the workload and level of responsibility assumed by all members of general practice teams. As general practitioners (GPs) and practice nurses have moved up the complexity scale, so too have other members of the team that support them, hence the emergence of a new hybrid admin-clinical assistant, known as the medical assistant,' reports the The Royal Australian College of General Practitioners.
These roles can often offer a close-knit team, a high level of responsibility, consistent hours and supportive culture.
Someone who has strong attention to detail, enjoys working in a team and can be highly organised and enjoys working with people would thrive in this type of role.
Expected growth in medical administration
Not only is it Australia's biggest employer, but health care and social assistance is projected to be the biggest growing industry over the next few years, with expansion of more than 300,000 additional jobs by 2026.
With more than 1.8 million people employed in this industry in Australia in 2021, working in the health industry as much-needed support staff affords you much more job security.
Overall, general administration and office support job ads were up 35.3% in 2022 compared to the same time the previous year, as reported by Seek. And 59% of all receptionists are employed in the health and social assistance industry.
Earning potential in medical administration jobs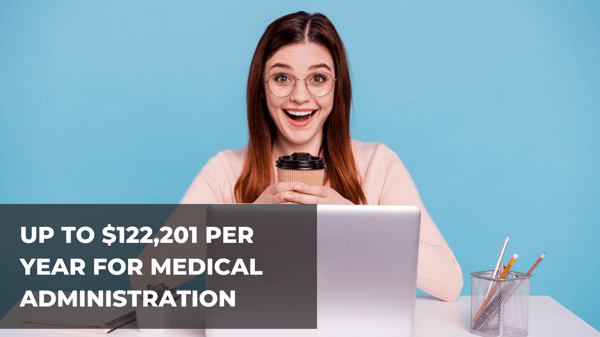 The average medical administration salary in Australia is $67,332 per year or $33.58 per hour, while more experienced workers can earn up to $122,201 per year. And having a nationally accredited medical administration course under your belt will help you zoom up this career ladder and help increase your earnings.
A recent report purports that employers are paying up to $110,000 salary for an office manager across all industries.
What's more, 55 per cent of employers have offered higher salaries than planned in general office support roles for the 2022-23 financial year.
Possible career outcomes from a medical administration course
With such secure job options, you can work across a number of roles that incorporate your administration skills in the mix. It's a great occupational choice because there is plenty of scope for progression in your career.
95.7% of medical receptionists work in health care and social assistance industries. But can work in other sectors, including public administration, education and training and scientific and technical services. Which makes having a qualification in medical administration, an attractive asset.
Become an original thinker
So how can you position yourself well for a career with sought-after medical administration skills?
It's really important that you have a solid education that equips you with the practical skills to become a proficient employee. Our medical administration course is 100 per cent online and nationally accredited, so you can study in your own time and in a way that works for you— no matter your learning style.
If you want to update your skills to become a reliable and dependable team member in a medical administration workplace, then consider the nationally accredited Certificate III in Business (Medical Administration).
29.11.2021
Online education provides the flexibility to start learning from anywhere and any time you want. It's a great way to achieve your goals without interrupting your life, but before you sign on that application form, press submit and begin your.
08.02.2022
Try these study hacks Online courses have taken the world by storm. With so much going around us, we cannot deny that education is getting affected and it's tough to stay motivated, soak up the lessons and learn with the utmost concentration every.
01.09.2021
An offer letter is perhaps one of the most precious things in the world, especially when you are waiting for it to pop in your inbox for days. No matter at what stage of career you're at, it's never just a document, but something that acknowledges.