10 08 2022 by Original Campus News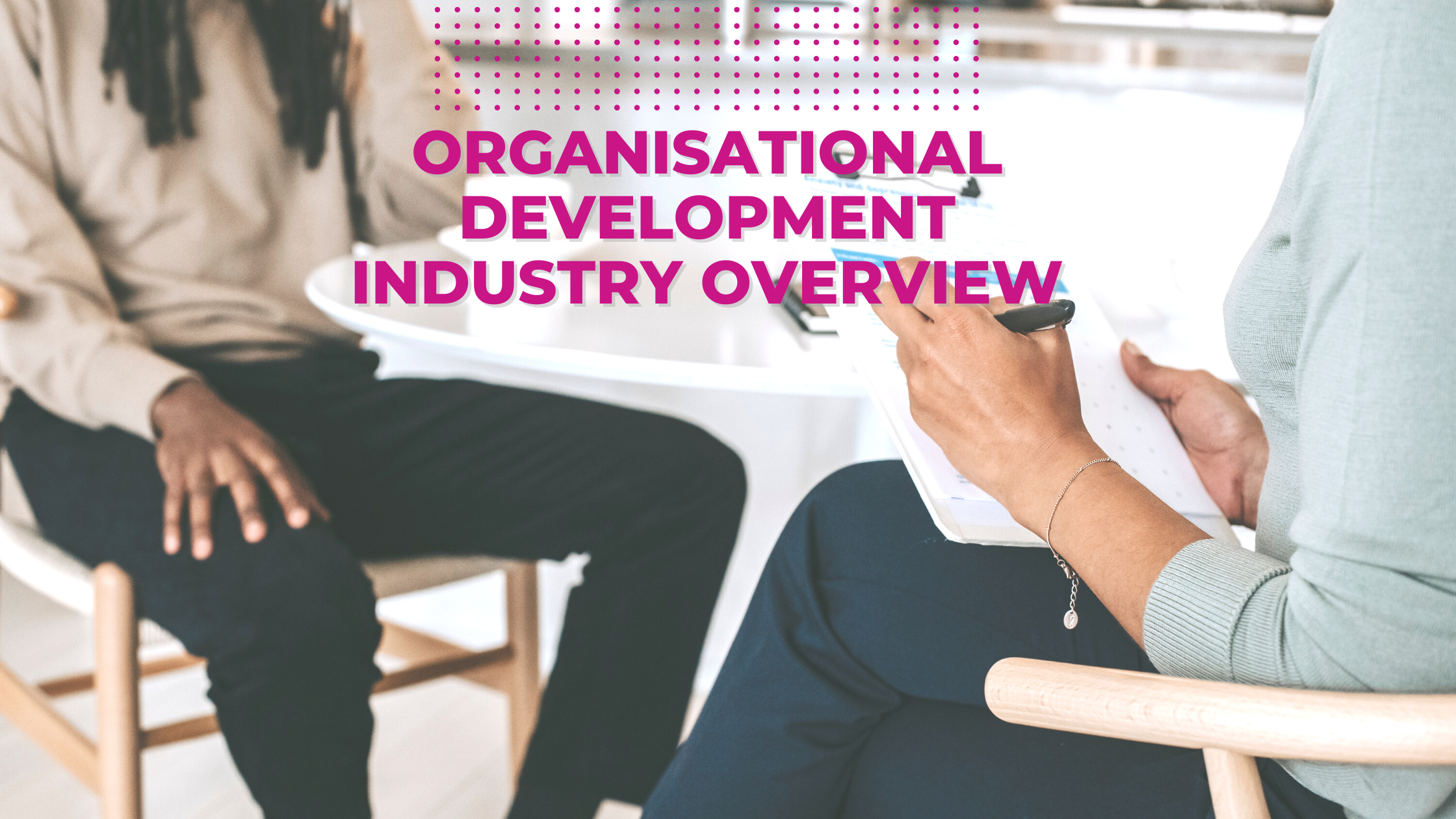 Organisational development is a field that offers a lot of potential for those looking for rewarding and challenging work. The industry is growing rapidly, and there are many opportunities for those with the right skills and qualifications, particularly if you have ever undertaken any accredited organisational development courses.
Organisational development industry growth
In Australia, there is tremendous support from the government and subsequent growth potential in business and entrepreneurship. Every year more and more businesses are registering with new products and new ideas. During 2019 and 2021, there was an increase of 34% in business registrations.
But organisational development roles are not just limited to businesses. There is also high demand in the public sector and associated fields, particularly in healthcare. 22.7% of HR advisors are employed in the public administration and safety sector.
Excitingly, there is a projected 16.3% growth in HR manager roles in Australia to 2026.
What's more, is that Harvard Business Review has even purported that there are going to be over 60 new types of HR jobs in the future. Making it an incredibly exciting time to explore a career in this area.
Earning potential in organisational development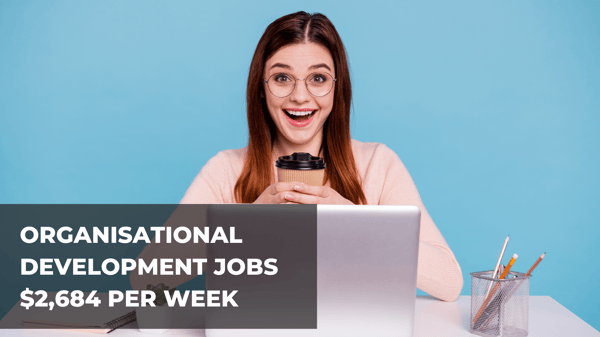 Just like leadership roles or careers in marketing, there is significant earning potential for organisational development leaders and HR workers across the country.
A HR manager in Australia is poised to earn $125,000 per year, with 1 in 4 earning more than $2,684 per week.
Median full-time earnings for human resource clerks is $1,442 per week, with 1 in 4 earning more than $1,702.
The industry offers plenty of opportunities for career progression. With the right qualifications, you can progress into management or consultancy roles. There are also many opportunities for freelance work, which can offer great flexibility and earning potential.
How can you set yourself apart?
Jobs in organisational development are in high demand as they play a crucial role in any business, not-for-profit or government organisation. The skills required for these positions are also transferable to other industries, making it a highly sought-after career choice that gives you the freedom to work where you want.
That's where Original Campus comes in. The real-world skills taught by our specialist trainers— who actually work in the industry— impart knowledge and confidence in all our organisational development courses.
The nationally accredited online Diploma of Business (Organisational Development) course has a carefully thought-out curriculum, which gives you the confidence to excel in your chosen organisational development role, no matter the industry.
You can expect to do a deep dive into the following areas throughout the course:
articulating ideas
problem-solving
managing people
workplace communication
managing performance
leadership
and more
Undertaking reputable organisational development courses opens up a variety of job roles, including:
business operations manager
project consultant
office manager
business sales team leader
customer service manager
online entrepreneur
small business owner
ecommerce manager
team leader
organisational leader
human resources
and more.
Organisational development is an area that can offer many benefits to students. Not only can organisational development courses help students learn about the inner workings of businesses and how they can be improved, but they can also lead to exciting and well-paid jobs in the industry.
Keen to learn about your first step into a new future of organisational development? Chat with one of our friendly Education Consultants today.
09.09.2022
Earn more with a medical administration course Job opportunities in medical administration have and will likely always be strong. People with administrative skills are needed to help with the efficient and effective running of any health.
23.08.2022
Leadership roles industry insights Leadership roles are a key component of many Australian businesses. The need for leadership skills and capabilities in individuals has reached a crucial point. Every enterprise is looking for a standout leader or.
06.09.2022
Have you ever wondered what you can earn in business administration jobs? Or want to understand the opportunities and future growth in the market?