courses in Australia, jobs in Australia, social media marketing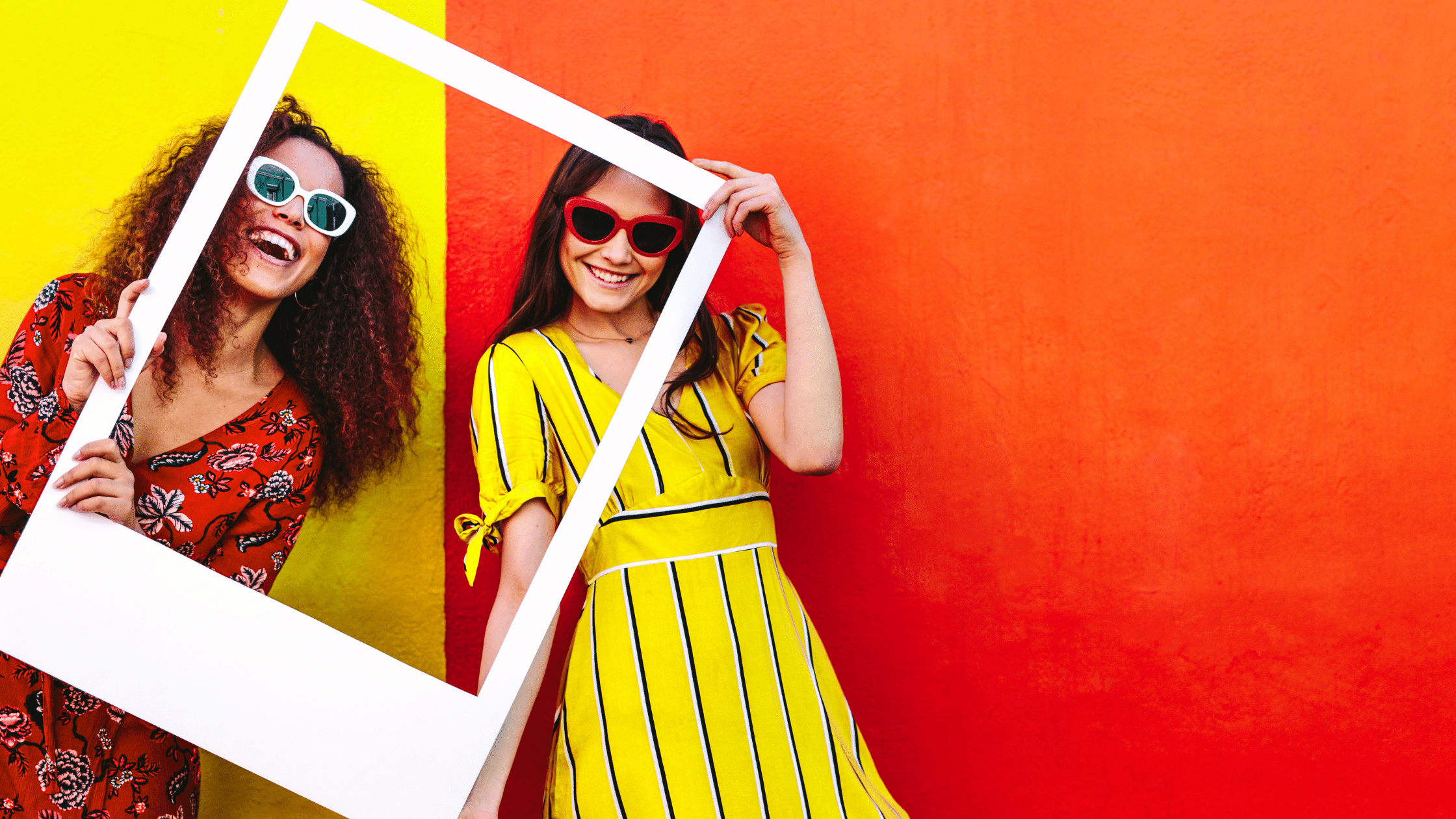 There has been enough conversation about how social media is transforming the world, how swiftly this industry is growing and the plethora of jobs it is creating in its wake. For starters, in Australia alone currently there are 23,000 job openings.
There has been enough conversation about how social media is transforming the world, how swiftly this industry is growing and the plethora of jobs it is creating in its wake. For starters, in Australia alone currently there are 23,000 job openings in Social Media Marketing, and according to data on LinkedIn, the demand for paid social media skills rose 116.4%, while the demand for Instagram skills rose 28.4% since the onset of the pandemic.
Isn't that amazing? With all the buzz and excitement that surrounds this industry, it can also be a little overwhelming to decode the different job titles you come across. Social Media Coordinator, Social Media Specialist, Social Media Analyst, Social Media Content Manager, Social Media Strategist, Social Media Consultant so and so forth.
Before you start, it's good to know what you want to become. So take a look at what each Social Media Marketing job title stands for, the responsibilities it entails, and the qualities and qualifications you need to succeed in that role. Read on and hope you find your perfect match!
SOCIAL MEDIA ANALYST
Who is a Social Media Analyst?
A social media analyst is a social number cruncher, responsible for mining a huge amount of data to cull out meaningful insights about the audience, current social scenario and campaign's ROI. This analysis helps the whole marketing team in developing impactful and focused campaigns for the target audience, building a company's or client's stronger online presence.
A social media analyst also derives meaningful insights that can be leveraged by the social media manager or the creative team to boost the company's online presence.
Is the job of a Social Media Analyst right for me?
If you have a strong affinity for numbers, love to analyse different social platforms and their impact on the audience behaviour, have a knack for breaking down complex set of information and providing the context in a comprehensible way, you will absolutely thrive in this role.
How to become a Social Media Analyst?
To be a successful Social Media Analyst, you must make analytical tools like Facebook Insights, Twitter Analytics, Google Analytics, YouTube Analytics and plenty others your best friends.
Start by subscribing to blogs about digital marketing trends, search for free analytical tools online and sign up for a course that can give you in-depth knowledge of the social media trends and how to study them. A Nationally Recognised marketing qualification can help you get your foot in the door, rather easily.
SOCIAL MEDIA SPECIALIST
Who is a Social Media Specialist?
As the job title suggests, a Social Media Specialist also called a Social Media Coordinator is an expert on all things related to social media. In this role, you will be primarily responsible for developing a content plan, create engaging content and day to day management of a brand's social media platforms. As you begin, you will report to the Social Media Manager and work closely with the marketing team to develop a social media strategy that will promote customer engagement and brand awareness.
Is the job of a Social Media Specialist right for me?
If you have a passion for social media and love spending hours on Facebook, Instagram, Linked In, Tiktok and other platforms tracking the trends and following all the latest and the greatest, then this role is perfect for you.
How to become a Social Media Specialist?
A successful Social Media Specialist needs to be creative as well as analytical. In this role, you have to wear many hats - a versatile writer, editor, community manager, data analyst, creative director and strategist. You would also be using analytical and publishing tools such as Google Analytics, Hootsuite Pro, Later and Facebook Insights in every day management, promotion and evaluation of social campaigns.
To become a Social Media Specialist, you can begin by working on your communication skills, storytelling sensibilities, understanding best social media practices to be followed, writing, editing and posting engaging content. Being acquainted with the publishing and analytical tools and staying up to date with current trends will definitely give you a head start in this role. Not to forget a Social Media Marketing Diploma can equip you with the key skills and train you to become an efficient Social Media Coordinator.
SOCIAL MEDIA MANAGER
Who is a Social Media Manager?
As a Social Media Manager you'll take care of your organisation's overall social health. From developing effective strategy to producing great content, from analysing data to managing community, projects and campaigns, you'll do it all!
This role can be different depending on the size of your organisation. In larger companies, you will be heading the Social Media Marketing Department with - Social Media Coordinators creating everyday content, Social Media writers producing the copy, Social Media Analysts developing strategy and all of them reporting to you. However in smaller places, your role might be combined with other marketing and communication responsibilities and you'll be probably doing all these roles yourself. If you join an agency, instead of a Social Media Manager, you will be called a Social Media Account Manager, managing multiple clients at the same time.
Is the job of a Social Media Manager right for me?
Your responsibilities as a Social Media Manager typically include, developing creative and engaging social media strategies, managing the day-to-day handling of all social media channels such as LinkedIn, Facebook, Twitter, Pinterest, Instagram, Tiktok and YouTube, adapting content to suit different channels, overseeing, planning and delivering content across different platforms using scheduling tools such as Sprinklr, Hootsuite, Asana and Olapic and creating engaging multimedia content across multiple platforms. A Social Media Manager does competitor analysis and manages social media budget as well. Coaching and training junior Social Media Specialists and collaborating with key stakeholders in an organisation also fall under the responsibilities of a Social Media Manager. You are also required to report the performance of social media campaigns and analyse the metrics for future promotions.
If the sound of all these responsibilities make you feel excited rather than overwhelmed and you cannot wait to get started and make your way to the top managing, analysing, writing and creating a brand's social presence then you're surely born for this role.
How to become a Social Media Manager?
To become a successful Social Media Manager, copywriting is a great skill to possess and it will be used in creating compelling copy that maintains the brand's voice and engages the audience. You will also need to proofread your team's work before posting the content. A thorough understanding of social media platforms, trending hashtags and changing algorithms is needed to establish the right connect with a brand. Start by researching trends, insights, the strengths and weaknesses of different platforms like Facebook, Instagram, Twitter, LinkedIn and also get a hang of the analytical tools.
With an accredited qualification to back your interest in this industry, you are bound to become a successful Social Media Manager. During our Social Media Marketing course, you will also learn how to build your personal brand on social media. So you can try and test the strategies you learn on the way and build impactful content, get followers and prove your knowledge and expertise to the future employers.
COMMUNITY MANAGER
Who is a Community Manager?
In the wide world of social media, Community Managers are the voice of a brand. They are the bridge between a consumer and the organisation, making its presence felt in a way that connects with the audience. Their role is to addresses all comments or concerns on various outlets like social media platforms, online forums and in-person groups. A Community Manager is extremely critical in the today's world, where consumers prefer to buy from a brand they can have spontaneous conversation with in a digital space. The role sounds similar to customer support, but requires a deeper understanding of the online platforms, current trends, knowledge of brand and demographics of consumers.
The role of a Community Manager is sometimes a part of Social Coordinator's or Social Media Manager's profile, but bigger brands and companies prefer having a dedicated person or team on board to constantly and consistently converse with their audience. As a community manager you're responsible for managing the same tone of voice across different online outlets. In this role, you are required to build a brand's personality and consumer trust leading to increased awareness and company's performance.
Is the job of a Community Manager right for me?
If you have soft skills, love interacting with people and are empathetic this role will be great for you. Good listening skills and passion for social media along with an interest in tracking the latest news and trends will take you a long way in this profile.
How to become a Community Manager?
The skills needed to become a successful Community Manager are, complete understanding of the brand - its products and services, soft skills in dealing with customers, having a support background along with a knack for social media and Public relations.
Start by following the work of Community Managers across different brands and observe how they converse with the customers. Search for conversations which have gone viral by big brands and also the blunders which happened. Taking up a Social Media Marketing Diploma will also teach you the best social media practices, the trends, the dos and don'ts of this industry.
SOCIAL MEDIA STRATEGIST
Who is a Social Media Strategist?
Simply put your main focus as a Social Media Strategist will be to develop strategies that help build targeted ad campaigns and customer engagement on social media. The social content for the brand will be created basis your strategies.
If we dive a little deeper, this role is extremely crucial to a brand's impactful presence and ongoing success on Social Media. A Social Media Strategist is responsible for developing social media strategies and plans, defining the most important KPIs, building an online community, running a competitive analysis, monitoring brand mentions, measuring the success of campaigns, tracking and adopting social media trends and technology, analysing SEO to provide effective solutions for content optimisation, providing constructive feedback on existing social media content and suggesting effective strategies to build it further.
Is the job of a Social Media Strategist right for me?
To be a successful Social Media Strategist you must have the ability to think long term, have a natural inclination towards research, interpret complex data and help in implementing key findings in content creation. Great communication skills along with a know-how of an array of different tools needed to schedule content, track SEO, measure brand's performance and monitor mentions are a must. If you think numbers, data, tools and strategy is your game then go ahead and give this role a try.
Also remember, sometimes the role and responsibilities of a Social Media Strategist and Social Media Manager overlaps depending on the size of an organisation.
How to become a Social Media Strategist?
If you're interested in becoming a Social Media Strategist, subscribe to blogs that write about analysing digital marketing trends, take a look at some of the free toolkits available for strategists, join social media groups and see what people post and use to attract people and engage in a conversation, be an early adopter of social media trends, network with influencers to learn tricks of the trade and most importantly be ready to spend hours on social media, just observing and analysing. The best way to start your journey is to get enrolled in a Social Media Marketing course that will teach you how to plan, strategise, build and analyse your social media content.
SOCIAL MEDIA CONSULTANT
Who is a Social Media Consultant?
While most of the other roles are hired by a company or an agency for long term, Social Media Consultants are usually freelancers who come on-board to help a new brand with their social media strategy and content creation or to further scale up a brand's social media presence. They help companies figure out where the scope lies for improving their strategy, content, conversation and steer them towards having a successful presence.
Is the job of a Social Media Consultant right for me?
In this role, you will find yourself multitasking quite a bit- mapping out plans and analysing data from brand and competition, monitoring customer interaction and measuring campaign's success. You will also be responsible for developing and publishing content with clear targets in mind; collaborating with marketing team to create a consistent voice; managing community and sharing new ideas with organisation's management. If you are thrilled about being an all-in-one social media solution provider then go ahead and make this your career.
How to become a Social Media Consultant?
To become a successful Social Media Consultant it's really important to build a successful personal brand that proves that you have enough hold on this media. This convinces potential clients to reach out to you to amplify their brand's Social Media presence. The targets could differ from increasing engagement, to getting more followers or launching a new campaign. Enrolling in a Social Media Marketing course can give you the confidence and skills you need to identify your niche and create a strong Social Media account, where you can showcase your skills and creativity.
Build your network and connect with fellow influencers and other consultants. Take workshops and masterclasses from experts. Going further build your portfolio of clients and showcase them to grow your business.
HOW TO BEGIN A CAREER IN SOCIAL MEDIA MARKETING?
Now that you know all about different jobs the Social Media industry is looking to fill in, you can choose the path that interests you the most. Before taking the leap, it's best to gain hands-on knowledge by skilled Social Media practitioners. Created by the world's leading social media experts, all of whom feature on the Forbes Top 50 Social Media Power Influencers list, our Social Media Marketing Diploma is nationally recognised, highly practical and encompasses real-world education.
Apart from trainer support throughout the course, you will also have access to monthly online masterclasses hosted by social media experts, giving you an opportunity to interact and ask questions. You will also be part of an exclusive Facebook community with like-minded social media industry individuals for that extra peer-to-peer learning.
Source: Marketing Week. "Steep rise in demand for marketers with digital skills, https://www.marketingweek.com/steep-rise-demand-marketers-digital/." Accessed December 14, 2021.
20.01.2022
Entrepreneurs are the ones born with the passion to pursue their dreams. They are the incredible humans who bring a change in the world with their ideas, beliefs and drive. While it's commonly thought that the most difficult step in an.
03.09.2021
The job market today is highly competitive. No matter which industry you are working for or are planning to join, the applicants are way more than the number of jobs available in the market. In fact, on an average each vacancy in Australia receives.
03.09.2021
If the mere thought of doing what you're doing bores you, even before you begin your day. If you are working and waiting only for your pay check, month after month. If the most exciting part of your day is dreaming of an alternate life. Then it's.