06 07 2022 by Original Campus News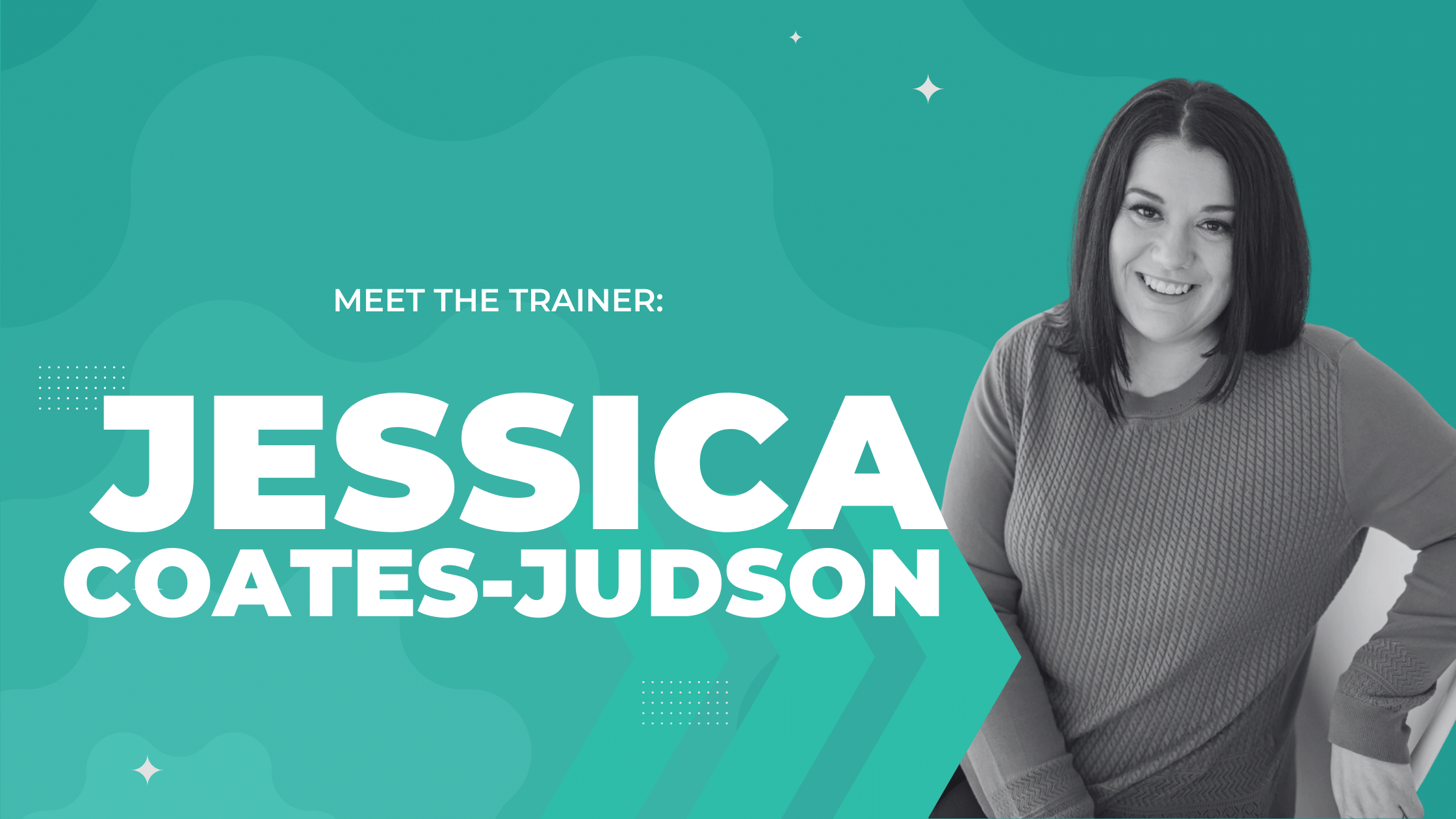 Ready to study social media marketing or business? Meet Jessica
At Original Campus, we pride ourselves on having some of the best educators to help you deep-dive and feel supported when undertaking nationally accredited online courses. Whether you're ready to study social media marketing, leadership, business or more.
One such educator is Jessica Coates-Judson. Let's get to know her…
About Jessica
Jessica is a business and marketing consultant specialising in social media. She is a qualified educator holding an Associate Degree in Adult and Vocational Education and Certificate IV in Training and Assessment.
She facilitates accredited and customised training online and in person for Registered Training Organisations (RTOs), private organisations, groups and individuals. She holds a Bachelor of Communication (Public Relations), Diploma of Business, Diploma of Social Media Marketing and other business qualifications.
Jessica grew up in small business before starting her own business with the vision to empower business owners and students through knowledge and education. She is a regular guest speaker and podcast guest and also facilitates networking events in her local area.
Quick Q&A with Jessica
Get to know Jessica a little here.
Tell us a little about your background/career experience?
I grew up working in small business. My parents own an automotive repair business, and I worked for them while studying. This experience was a fantastic foundation because I was able to learn all facets of business operations. I've also worked as a marketing manager in the vocational education industry before starting my own business as a trainer and consultant.
What drew you to social media marketing and business?
I've been fascinated by business and entrepreneurship for as long as I can remember. The ability to be creative and design my working life has always been a draw card, and I've always imagined I would be a business owner.
I was drawn to social media marketing for the opportunities it presents to everyday people and businesses. It offers a communication channel directly to your audience that in years gone by wasn't attainable. There are endless possibilities with social media, and I love being part of an industry that is developing so rapidly. It's exciting and motivating!
How did you enter the social media marketing industry?
I looked after the social media in my previous roles and started freelancing and consulting when asked by contacts. I quickly found that I enjoyed devising social media strategies aligned with the organisation's goals, and that's where I focus my services.
What are you most passionate about in social media marketing industry?
The ability to connect with audiences authentically to showcase genuinely innovative and quality brands that would never have been able to reach such audiences in the past. I also love the opportunities it has created for business owners and professionals— there are so many social media marketing jobs that didn't even exist 10-15 years ago.
How can people prepare for a great social media marketing and business career?
I always remind my clients and students that social media marketing is a skill set we can grow and develop. When I saw how social media skills were becoming increasingly in demand, I enrolled in the 10904NAT Diploma of Social Media Marketing to upskill and have a qualification to support my knowledge. A mixture of learning through formal study with on-the-job experience has allowed me to build my skills and areas of expertise.
What do you love most about teaching and seeing people study social media marketing?
I love facilitating learning and find it so rewarding to support and guide my students through their studies. When a student has a breakthrough or completes their learning journey, it is just as exciting for me. It is a privilege to teach and be trusted to impart my knowledge.
The best part is that the student can use the practical knowledge in the workplace or business to grow and develop. Whether launching a start-up or going for a new role or promotion, I love that I can contribute to them achieving that goal.
How can students get the most out of the courses you teach?
Utilise my support and your learning materials. Original Campus has a fantastic system for 1:1 meetings with your trainers where you can ask questions and discuss any concerns. Also, set small goals along the way to keep on track and celebrate your progress.
Tell us a little bit about what you like to do outside of work
I have two small children that keep me busy. I run networking meetings, do guest speaking and training sessions and podcast guest spots. I love the outdoors and the beach. I'm an avid reader of fiction and non-fiction, especially lots of business books!
What does 'being original' mean to you?
To me, it's about creativity and authenticity. It's a way of thinking that questions, innovates and disrupts. Originality pushes boundaries and allows our uniqueness to shine through even in a formal education setting. Innovation and out-of-the-box thinking are encouraged and celebrated.
You can see why Original Campus is enthusiastic about introducing you to Jess and our other trainers, as they support you when you study social media marketing, entrepreneurship, leadership, project management and more.
01.09.2021
An offer letter is perhaps one of the most precious things in the world, especially when you are waiting for it to pop in your inbox for days. No matter at what stage of career you're at, it's never just a document, but something that acknowledges.
29.11.2021
Online education provides the flexibility to start learning from anywhere and any time you want. It's a great way to achieve your goals without interrupting your life, but before you sign on that application form, press submit and begin your.
07.12.2021
An online course can help you get a job The day you decide on enhancing your skills with relevant education— such as an online course— a plethora of options suddenly start popping up. But it doesn't have to be overwhelming. Especially when your.