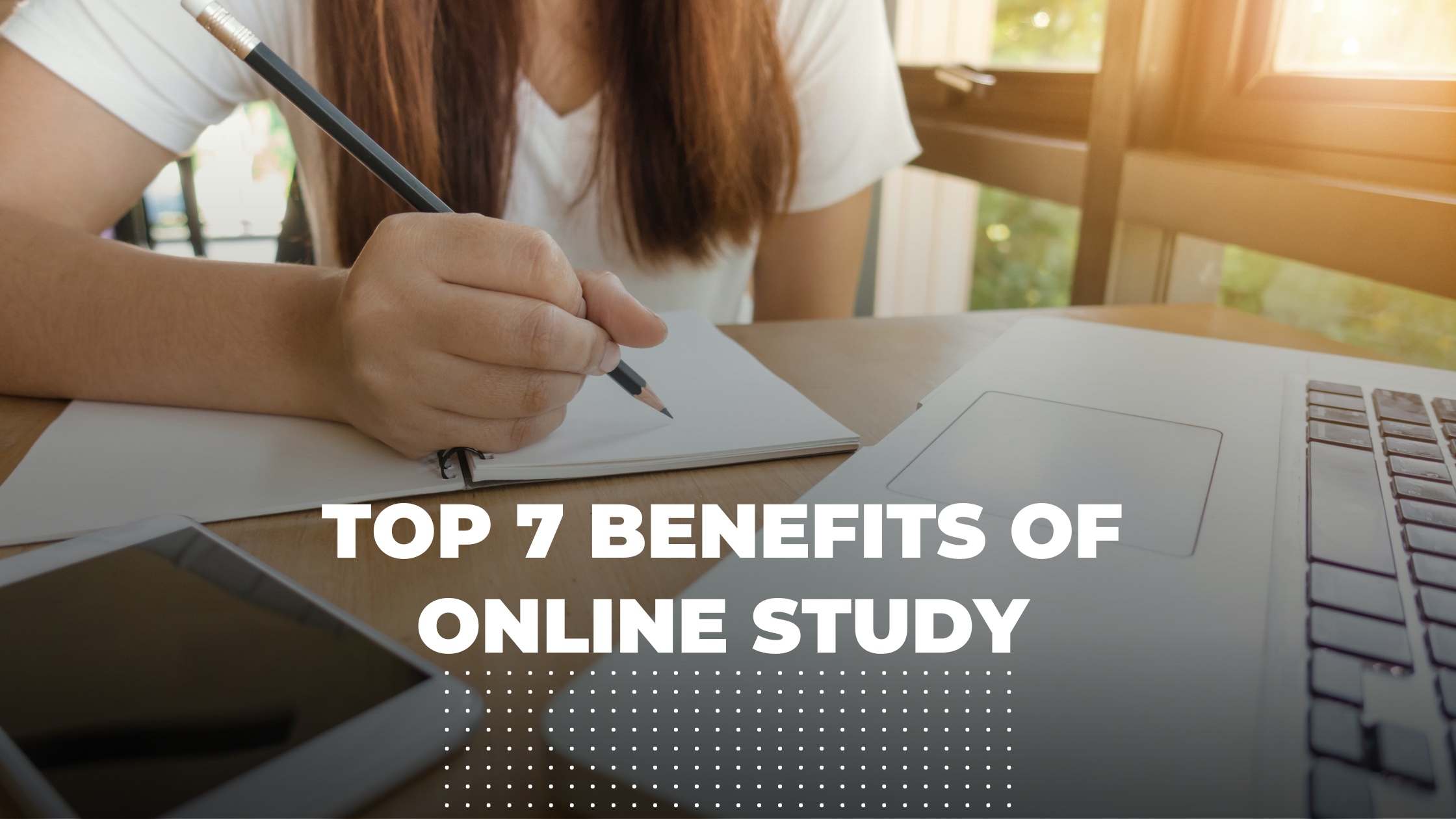 There are more benefits to online study than just working in your pyjamas.
There are more benefits to online study than just working in your pyjamas.
As we move toward a more online-centric society, many are embracing the freedom and opportunities that online study offers. And millions of Australians are now doing online studies for their workplace training.
Worldwide, people are enjoying the benefits of studying online. 'A survey showed that 52% of graduate students in the U.S. found their online college-level education to provide a better learning experience than their college-level classroom education.'
Here are some of the main reasons why online study is an ideal option for your education.
Online study benefit #1: Flexible and self-paced
You can choose when and how you study. That might mean you tackle your online study at night after the kids go to bed or during your lunch break at work. So you don't have to quit your job or give up any of your life's priorities to fit study around them.
It's quite the opposite. Online study affords incredible flexibility because it works for you on your schedule.
At Original Campus, our nationally accredited courses are entirely online. Simply log on to our easy-to-use learning platform.
Online study benefit #2: Safer
Don't worry about getting a late-night bus home or having to walk home from campus alone! Studying online offers the comfort of not having to walk further than to get your cup of coffee from the kitchen!
And in a time when we are being more health conscious, you can safely stay at home and look after your health and wellbeing without missing out on any study.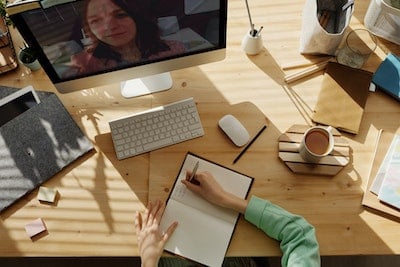 Online study benefit #3: More convenient
Picture this: you sleep in, and you are running late. How will you catch up on the first half of a lecture you have missed?
It's not a problem with Original Campus online courses because you can study whenever you want. It's entirely self-paced, so you can enjoy those extra moments of sleep and study whenever works for you, whether you are a night owl or an early bird.
This kind of flexibility contributes to better wellbeing and well-rounded life without compromising on getting the qualification you want.
Online study benefit #4: Less travel time
Australians spend an average of 48 minutes commuting every day. That's an episode or two of your favourite show, a chapter in a book or a workout.
Without travelling to campus, you can free up extra time to do the things you love or contribute to better wellbeing. Or simply put it towards your study, helping you to really embed the concepts and knowledge taught.
Or, consider spending that additional time learning how to best study like with these practical study tips or study hacks.
Online study benefit #5: More courses
Access a broader range of courses and topics that you actually want to study.
The benefit of accessing courses online is that you can choose from a wider range of qualifications that suit your desires and envisioned career path. And you don't have to relocate!
Plus, you don't have to compromise and study something less appealing or indirectly related to your dream career just because your local campus is offering it.
Online study benefit #6: Trainer access
Additionally, there is better access to expert trainers from around the country.
You won't be limited to trainers that are from one area. Like with our nationally accredited courses, you get access to some of the country's best trainers who are actually working in the industry.
Because they work remotely, they can impart their support and knowledge from a real-world perspective whilst they stay up-to-date with industry trends. At convenient times for you.
Online study benefit #7: Affordable
Probably one of the best things about online study is that courses are much more reasonable.
Because courses are run online, there are far fewer physical overheads to account for. This makes studying online courses a much more affordable option as expenses are kept lower.
Study nationally accredited qualifications from wherever you live or work across Australia. Or even on holiday! Choose from courses in business and entrepreneurship, project management, marketing and leadership.
29.11.2021
Online education provides the flexibility to start learning from anywhere and any time you want. It's a great way to achieve your goals without interrupting your life, but before you sign on that application form, press submit and begin your.
24.11.2021
Want to start studying online, but feeling overwhelmed with all the information? Read on to get a clear understanding of what is online education, how different it is from in-classroom learning, the main benefits of studying this way and whether.
08.02.2022
Try these study hacks Online courses have taken the world by storm. With so much going around us, we cannot deny that education is getting affected and it's tough to stay motivated, soak up the lessons and learn with the utmost concentration every.