08 02 2022 by Tripti Kakkar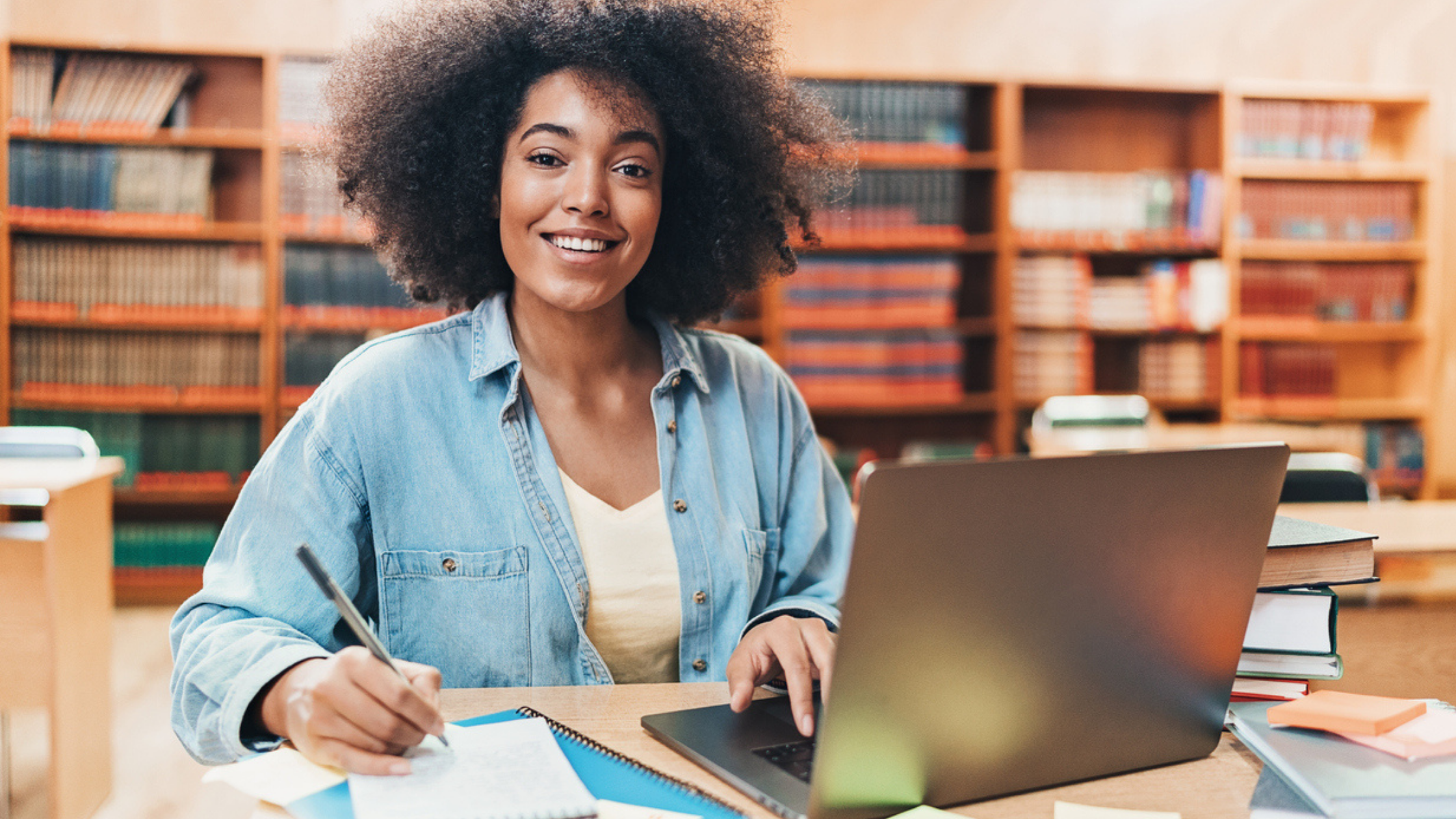 Online courses have taken the world by storm. With so much going around us, we cannot deny that education is getting affected and it's tough to stay motivated, soak up the lessons online and learn with the utmost concentration every single day. However, here are some hacks we have learnt after years of expertise in online education and would love to share them with you. So that you keep going strong, get the best value for your investment and grow in your career.
1. Choose a course that you love.
The first step to stay focused is definitely choosing something that you're passionate about. Think of the subject which you're really genuinely interested in and would want to deep dive in further, deeper. It could be something you always wanted to pursue in school or a course that you got interested in once you started your career. Also keep reminding yourself of how all this knowledge will help you build a life of your dreams. The pressure of studying would then be replaced by the excitement of learning things you always wanted to.
2. Get well acquainted with your LMS
As the name suggests, Learning Management System is where all your lessons, tutorials and course content live. Spend some time with it and make sure you understand it completely and are able to access your lessons smoothly. It's really important to acquaint yourself thoroughly with the system. If you need help in navigating through it, don't hesitate to ask for help. At Original Campus, we have aXcelerate, which is one of the latest and the best online Learning Management Systems today. Also, we are proud to have a support team that's always there to help you at every step of the way.
3. Set and share your goals
Before you begin, make a list of what you would like to learn from the chosen course. It could be goals you want to accomplish towards building your career or specific topics you'd like to get hold of. When you start, discuss these goals with your trainer and work on a strategy on how to best realise them. Your trainer will mentor you further and outline all you stand to learn from the course along with adding some goals to your existing list. Once you have a comprehensive list, print it, put it up where you can read it every day and keep ticking them off as you achieve them one by one. Trust us, there's nothing more comforting and motivating than those bold ticks of achievements next to the goals. Keep them coming!
4. Make a plan and stick to it
Excuses are the biggest threat to your success. Especially when it comes to following a study schedule, we often tend to procrastinate or find excuses to get out of it. DON'T DO IT. Set an hour or a couple of hours aside every day depending upon the course requirements and unless something life-changing happens stick to the plan. Put yourself up for a 21 day challenge. Research says if you do something for 21 days, it tends to become a habit and you are more inclined to follow it for a longer period of time. It will surely take some work initially, but keep going, push yourself to get through those 21 days and before you know it, studying regularly will become a habit. A great one indeed!
5. Ask for help
Online education gives you the flexibility to study at your own pace in your own space, but sometimes, somewhere you might get stuck. It could be a difficult concept, a question that you are unable to understand or a problem that you find hard to solve. You might find it tough to move ahead, but instead of getting demotivated and giving up, you must reach out for help. At Original Campus, you can book a 1:1 session with your trainer and they will be there to mentor you and help you in every way possible. We truly believe studying online, doesn't mean studying alone. You always have the best of trainers to reach out to for mentorship, student groups to share and discuss your ideas with and a dedicated support team to ask for help whenever you need.
6. Reward yourself
For decades the most effective way to stay motivated while studying is through rewards. The same applies here! Celebrate your successes as you study online. No matter what you accomplish, whether it's sticking to your schedule for a week, crossing the first goal off your list, or even getting positive feedback from your trainer. Reward yourself along the way. This will lead to your biggest achievement: gaining your qualification. So take one step at a time, reward yourself for it and before you realise you will have fulfilled your goal and set out to grow your career like never before!
With these simple yet super hacks, we hope you'll study better, stay motivated throughout the journey of online learning, and achieve your goals faster. If you need any help in deciding which online course is best for you or the career outcomes of these qualifications, book a free consultation with our education expert.
01.09.2021
In the last two years, the world has literally changed. Our lives are now divided between pre-pandemic and post-pandemic era. Following this huge change, the work culture has also transformed. It's not just work anymore, it is work from home. It's.
10.02.2022
The word is out. Hiring experts have collectively declared that 2022 is going to be the year of employees. There is a high demand for skilled individuals who are currently in the workforce, as well as fresh graduates who are just on the cusp of.
21.04.2022
Do you have an amazing business idea? Or have you stumbled upon an insightful service that people need? Or are you tired of your 9 to 5 life? Or do you want to finally trust your instincts and turn your side hustle into a full-time opportunity? No.