09 06 2022 by Original Campus News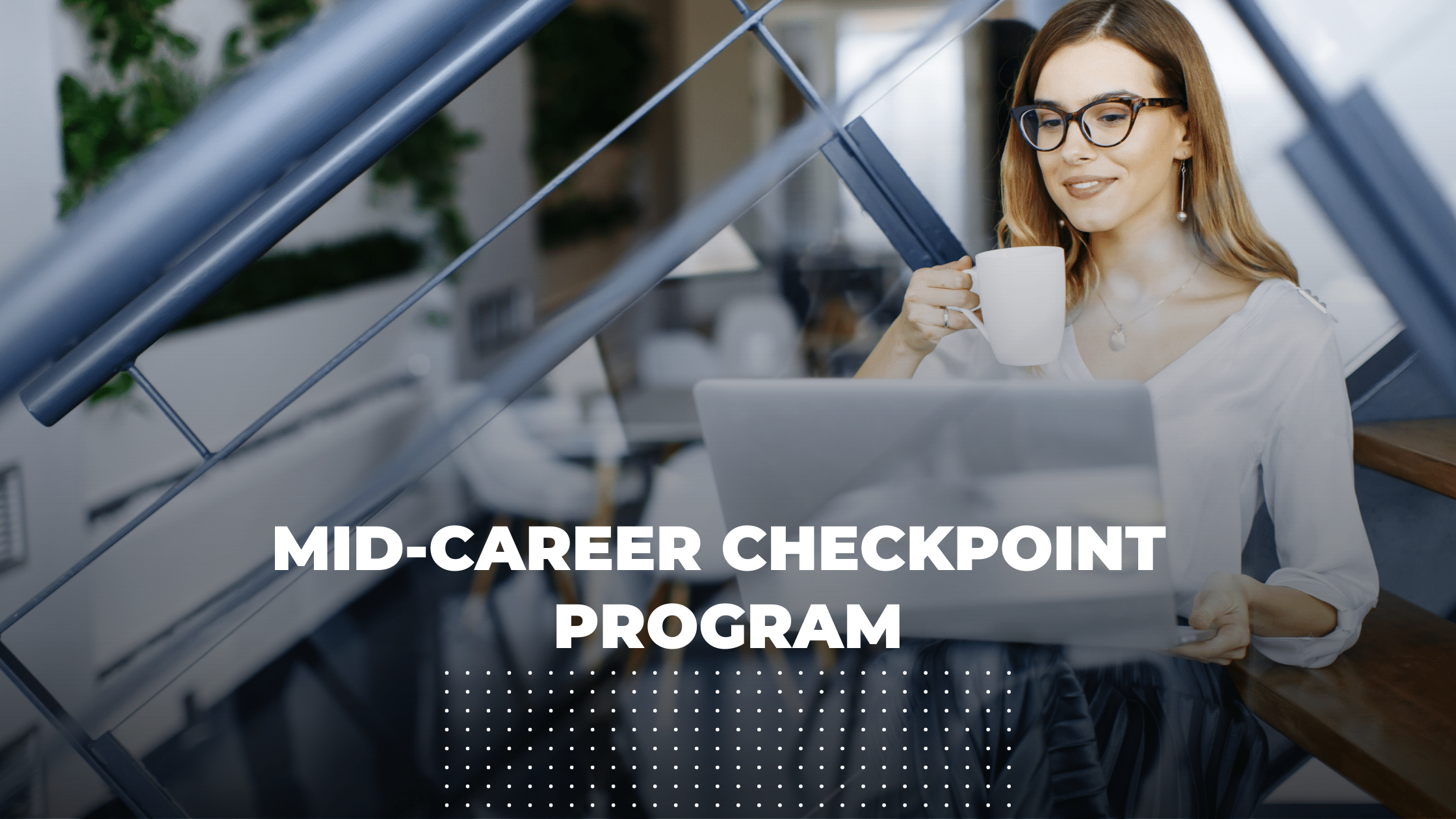 Returning to work just got easier
This year it was announced that a beneficial new pilot program offered by the government is available for people ready to re-enter the workforce or want to advance their careers.
The Mid-Career Checkpoint program is available to eligible parents or carers living in New South Wales, Victoria and Queensland who have been out of the workforce for a little while but are returning to work or are even currently working in a designated industry but are looking for that next step up.
There are some great benefits of this program, including:
a free skills and employment assessment,
tailored career advice and coaching sessions (resume writing and interviewing capability development),
a customised Skills, Training and Employment Plan (STEP) in line with your employment goal.
Excitingly, you can get up to $3,000 towards studying that vocational qualification (Certificate III, Certificate IV or Diploma) you have been eyeing. That means you could have most, if not all, of the tuition fees covered for our supercharged courses through this pilot program.
Whilst any of our Certificate III, Certificate IV and Diploma courses could be eligible, a course like our Nationally Accredited Certificate III or Certificate IV in Entrepreneurship and New Business are structured so you can develop your personal and professional skills with a view to success and could be a terrific fit. Or even our Diploma of Social Media Marketing, which offers comprehensive knowledge into the progressive world of a career in social media marketing.
Who is it for?
The Mid-Career Checkpoint program is for those who have spent time out of the workforce undertaking caring responsibilities and are now looking to return to paid employment. Or even those recently back to work but interested in career progression or change.
Given that around 10 per cent of Australians are unpaid or informal carers, this is a terrific opportunity to help a significant portion of the population who are in a place to return to work.
Transitioning back into the workforce can be a daunting experience. But it doesn't have to be with the proper support and learning opportunities. Especially if you have the right education under your belt.
Does one of these apply to you?
'Stepping Back In' – you're ready to gain skills, assessment, development and advice on re-entry into the workforce.
'Stepping Up' – you're a carer who has recently returned to the paid workforce.
'General' - you are an existing worker in one of the specified industries (ask us about them).
Are you eligible?
To be eligible for the Mid-Career Checkpoint program, you need to be an Australian citizen or permanent resident in New South Wales, Victoria or Queensland, plus:
been out of the paid workforce for six months or more, and

been undertaking caring responsibilities, and
be looking to return to work or advance your career.
Alternatively, you could already work in one of the specified industries and look to progress your career.
Designated industries are:
accommodation and food services
education and training
arts and recreation services
retail trade
administrative and support services
residential care services
child care services.
Step by step process
If you're eligible, here's a step-by-step breakdown of what you can expect in the government's Mid-Career Checkpoint program:
Step 1 - Register

Register your interest with your state's provider.

Step 2 - Connect

Connect with your career guide and let them know about your background and skills.

Step 3 - Plan

Your career guide will walk you through your Skills, Training and Employment Plan.

Step 4 - Action

This is where you have an opportunity to put your plan into action with the help of your guide. They'll assist with resume, interview and digital literacy development.

Step 5 - Incentive

If you're an approved participant, you'll get up to $3,000 to undertake study to get your career on track. Our Certificate III, Certificate IV, and Diploma courses could be the perfect study option.
Not sure if you're eligible? Check out the Mid-Career Checkpoint program criteria here or book a time to talk with our Education Manager.
01.09.2021
If the mere thought of doing what you're doing bores you, even before you begin your day. If you are working and waiting only for your paycheck, month after month. If the most exciting part of your day is dreaming of an alternate life. Then it's.
08.03.2022
A few years ago, the UN General Assembly adopted a resolution that recognised happiness as a "fundamental human goal" and called for a "more inclusive, equitable and balanced approach to economic growth that promotes the well-being of all people"..
29.07.2022
Careers in marketing can provide terrific opportunities to express your creativity, voice and organisational and problem-solving skills where you get to witness tangible results.