study online, entrepreneur, careers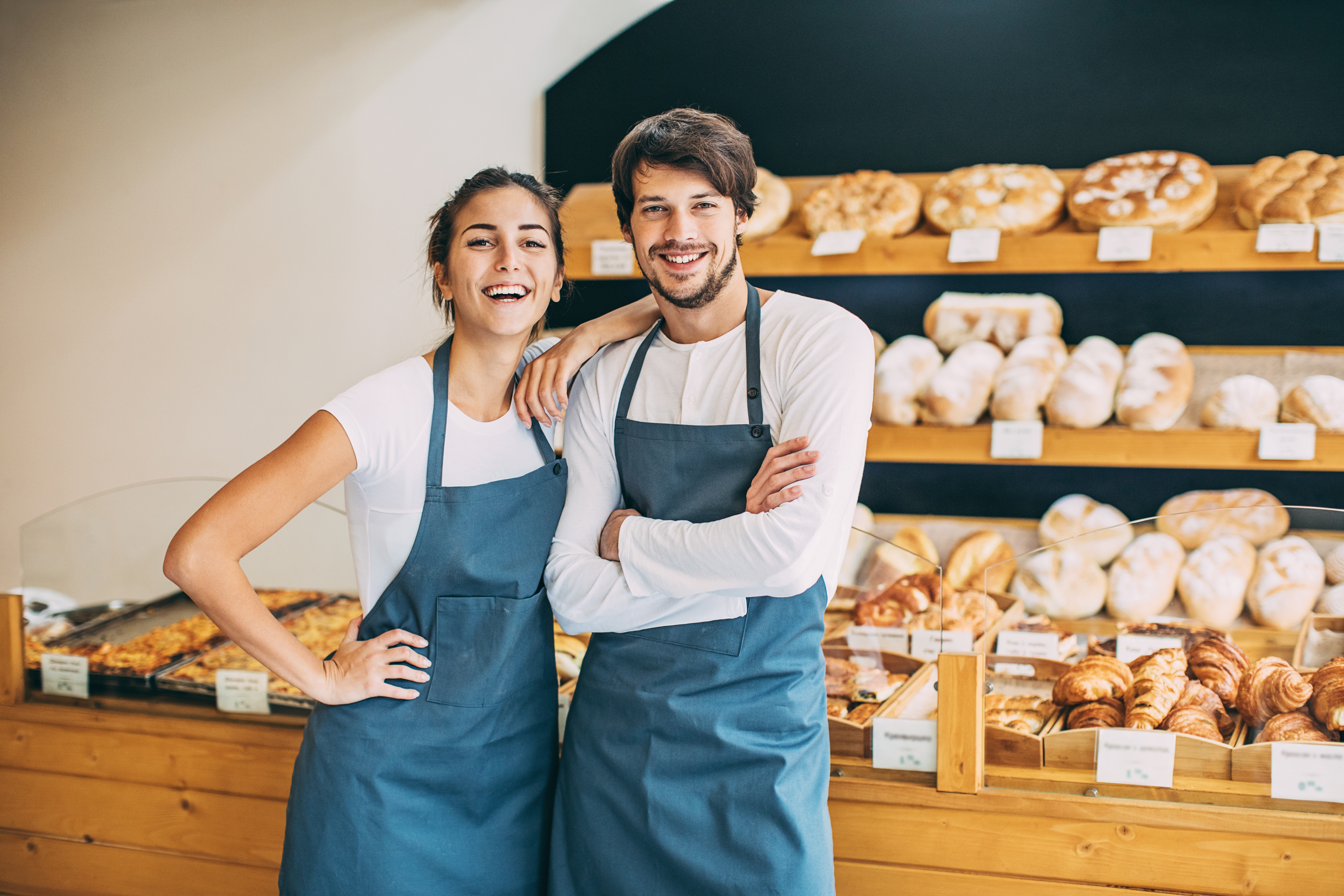 Ever wondered how to start your own business in Australia? Do you have an amazing business idea? Or have you stumbled upon an insightful service that people need? Or are you tired of your 9 to 5 life? Or do you want to finally trust your instincts.
Ever wondered how to start your own business in Australia?
Do you have an amazing business idea? Or have you stumbled upon an insightful service that people need? Or are you tired of your 9 to 5 life? Or do you want to finally trust your instincts and turn your side hustle into a full-time opportunity?
No matter what your reason is, your decision to invest in your beliefs and become an entrepreneur can be life-altering. As one of Australia's most original education providers, we believe every person should listen to their heart and try starting a business at least once in their lives. Even researchers have found Entrepreneurship to be the best career choice.
This journey is definitely exciting but at the same time, it can be a little intimidating and challenging. Especially, in the beginning. There are a plethora of questions on what, how, where, and when to shape your idea into action.
Here are some helpful tips on how to start your own business in Australia, so you can have the best start possible and avoid common entrepreneur mistakes.
1. Examine your idea thoroughly
Once you have an idea in place, invest your time in researching the market, competitors, and consumers. A start-up company must determine which customers are most likely to buy from them, and which competitors it has to beat. Identify your target customers. Determine what kind of companies or individuals you expect to sell to. Discover who purchases from your competitors. Check the web to see if there are any studies available for the profiles you listed. Ask people in your circle who match your target audience, for their opinions on everything related to your product or service.
Find out who your top competitors are next. You may be able to spot some immediately but will likely find out more by asking your customers. Different competitors often pursue unique segments of the market. The highest price-point option is one, while a cheap option is another.
The strategy may also vary by age group or location. Understand their relationships. Finally, determine where you belong in the market. It's worth spending the time analysing where you can compete with your competitors and where you need to improve.
2. Make a broad business plan
Your business plan should explain:
your product or service
who the target audience is
why they need it
how you will make money
competitors
funding
sales and marketing
key milestones
objects.
Keep your first business plan simple and easy to work with and remember to refine over time.
Then comes a detailed business plan. Create a strategy for execution and align with a goal.
It's also advisable to clearly chart out your brand values and unique proposition, which you can always refer to at the time of creation and execution. It should definitely include financial planning, considering what's available, what you need, and what should be invested where. You need to strategically map out what you want your business to achieve over the next 6 to 12 months. All your efforts and finances should be driven towards that.
3. Set a budget for your start-up
The budget allows you to determine how much money will flow into and out of your new business over any given time period and is an essential part of successful business. Even if you are just learning how to start your business.
Budgeting helps start-ups decide whether or not they can afford to launch their business and if efforts will be rewarded with a return on investment.
You can use a budget to estimate the value and earnings potential of a business, as well as find out how much it will cost to begin, whether you'll need to borrow money, when you'll break even, what to charge customers, and if you can afford employees.
To create a budget, first, list your costs and note roughly when they'll occur. Then do the same with income. It might help to use a budget template to get started.
Don't forget to expect that for the first few months, sales may be slow as customers learn what you offer and begin to trust you.
4. Choose your business structure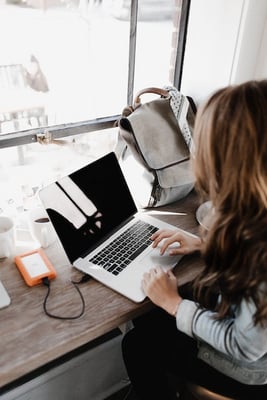 This is an extremely important step when you start your business.
A business structure makes a big difference in how taxes are calculated, liability limits, and reporting requirements. It is imperative that you choose a business structure that will dictate how you run your business and what you must do for compliance reasons.
The three main Australian business structures are:
sole trader (or sole proprietorship),
partnership and
company.
Your circumstances and the type of business you wish to establish will determine the best type of structure for your needs.
5. Where will your new business be based?
Once your execution plan and structure are in place, you need to think of where to run your operations from. Do you need an office in a commercial building? Is there a requirement for a warehouse or will you run your business from home?
There are different rules for home-based businesses and those running from commercial spaces. Some businesses might require approval even to operate from home. So you must check local council guidelines to find out the rules in your local area.
6. Register for an ABN
ABN stands for Australian Business Number. As the name suggests this number is mandatory if you need to do business in Australia. An ABN is a number used to identify your business for tax purposes and is required if you wish to register for GST or PAYG withholding. Your ABN must also appear on all invoices and receipts you issue to your customers.
7. Establish an online presence
In today's economy, it's absolutely imperative to have a strong online presence to help your marketing efforts.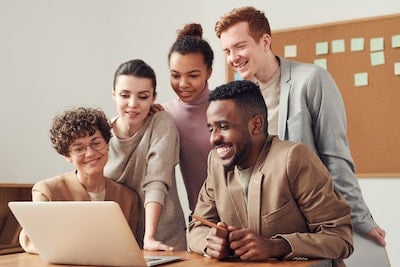 The first step towards building this presence is a robust website. A website is the number 2 channel used in marketing. And it's an affordable way to improve your marketing.
A good website should list your services or products, brand values, prices, product images, and contact information. A website is critical in providing detailed information about your business, building an impactful brand image, and generating leads as well as converting them. There is a lot of information on building a website online. So if you're keen on it, you can invest your time in learning and creating your own website using a website builder and plug-ins. Did you know one of the units in the Certificate IV in Entrepreneurship and New Business teaches you how to create a website?
It's important to remember it's an online home of your new business and your visitors must get the best experience possible.
Along with the website, social media also plays a huge role in the success of a business. It's important to market and promote your products on social channels. Well-thought-out campaigns and content can give you a lot of traction and mileage, leading to conversions. So make sure you choose the right platforms and plan out content to engage and interact with your customers.
8. Fulfil legal requirements
No matter how small the business is, you still need to make your way through the right legal documents. You must ensure your business and website are compliant and protected under Australian Consumer Law. These include terms and conditions and privacy policies for your website.
Your company might also need to apply for company registration and require employment agreements. Make sure you also understand your local council's guidelines and comply with any zoning laws.
There are law firms that specialise in assisting small businesses with their legal needs. It's advisable to book a consultation with them and get all the information needed to set up a sound legal foundation.
9. Have a trusted mentor
Launching your own business is worth every stress, challenge, and obstacle you might face on your way to build a future you love. However, if you have a mentor the journey could be way smoother. From a friend to an acquaintance, from a teacher to a paid advisor a mentor can be anyone who has the relevant knowledge and experience of setting up a business in Australia. Most importantly, it should be someone you trust. So be ready to soak in all the information and learn as much as you can from your mentor. At Original Campus, we pride ourselves on our top-notch trainers who genuinely want to see you and your business thrive.
With the above steps, you should be clearer on how to start your own business and start living your dreams. To further understand how to successfully launch a business, and learn effective strategies, insights, and skills from industry professionals, consider enrolling in our online business courses.
Online learning is a great way to get your business off the ground while studying at the same time. You can apply what you learn in the course directly to your business, ensuring your it takes off successfully.
To learn more about which nationally recognised business course is best suited to achieve your goals, speak to our education expert. You can book your 1:1 session here.
08.02.2022
Try these study hacks Online courses have taken the world by storm. With so much going around us, we cannot deny that education is getting affected and it's tough to stay motivated, soak up the lessons and learn with the utmost concentration every.
29.11.2021
Online education provides the flexibility to start learning from anywhere and any time you want. It's a great way to achieve your goals without interrupting your life, but before you sign on that application form, press submit and begin your.
07.12.2021
An online course can help you get a job The day you decide on enhancing your skills with relevant education— such as an online course— a plethora of options suddenly start popping up. But it doesn't have to be overwhelming. Especially when your.